Burgers
BurgerFi Burger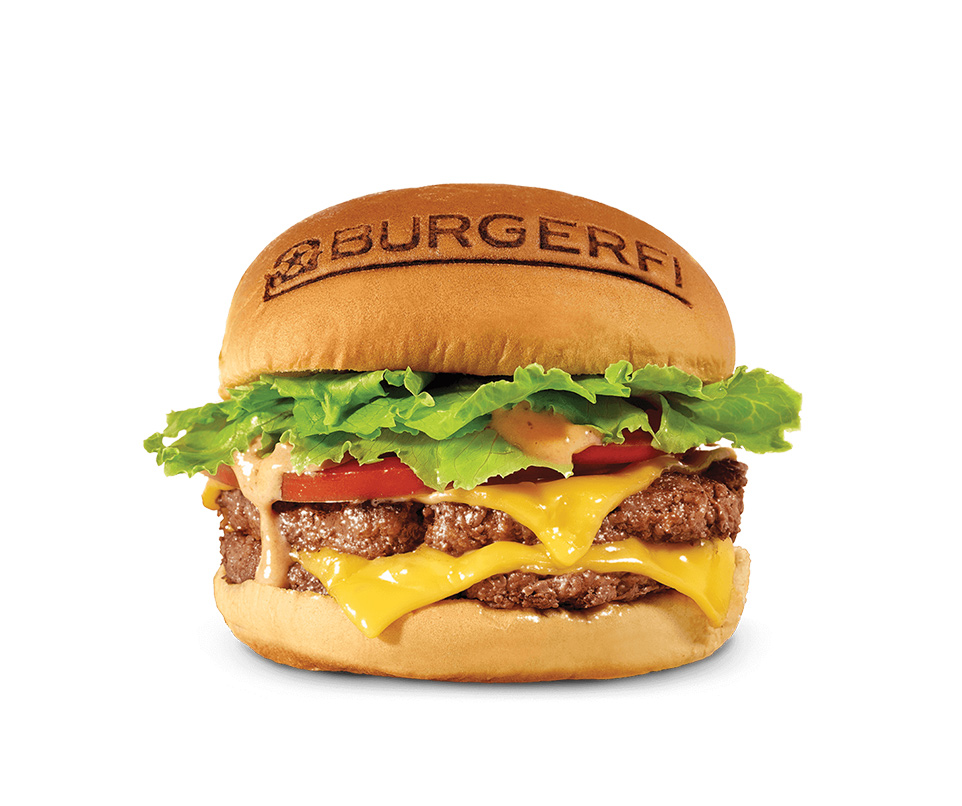 BurgerFi Cheeseburger
Double Natural Angus Beef, Double American Cheese, Lettuce, Tomato, BurgerFi Sauce
*Available as Single Burger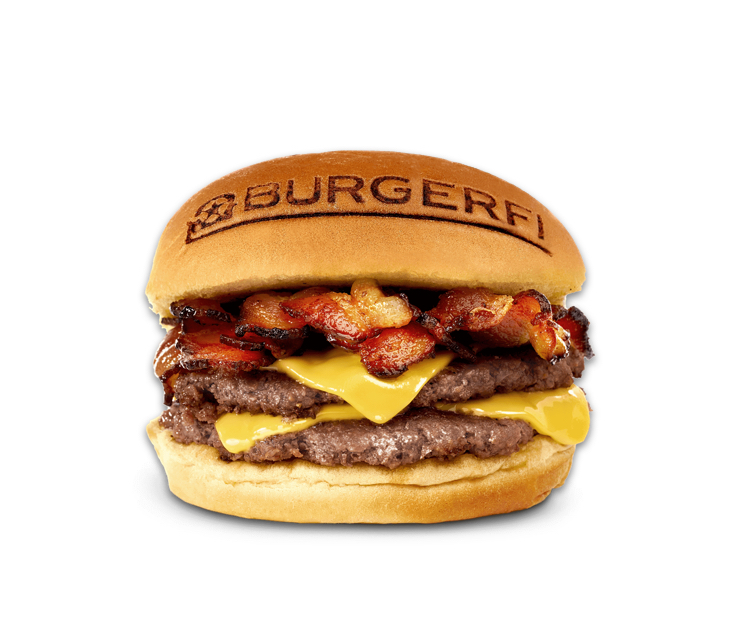 Ultimate Bacon Cheeseburger
Double Natural Angus Beef, Double American Cheese, Double Bacon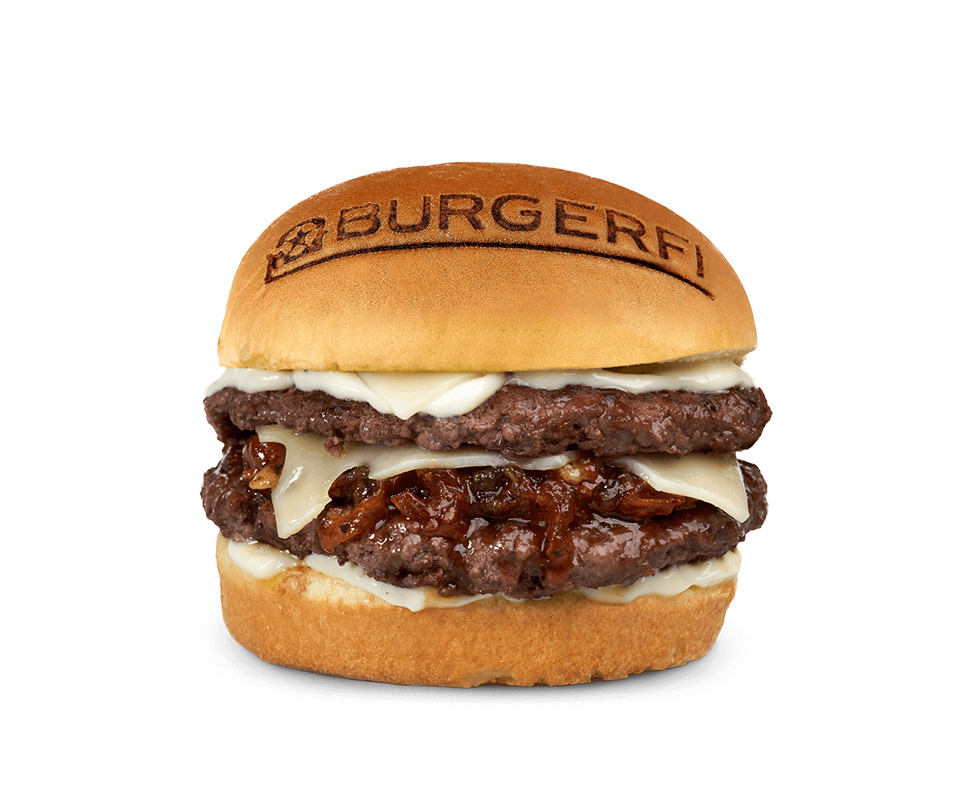 The CEO
Double Wagyu + Brisket Blend Burger, Homemade Candied Bacon-Tomato Jam, Truffle Aioli, Aged Swiss Cheese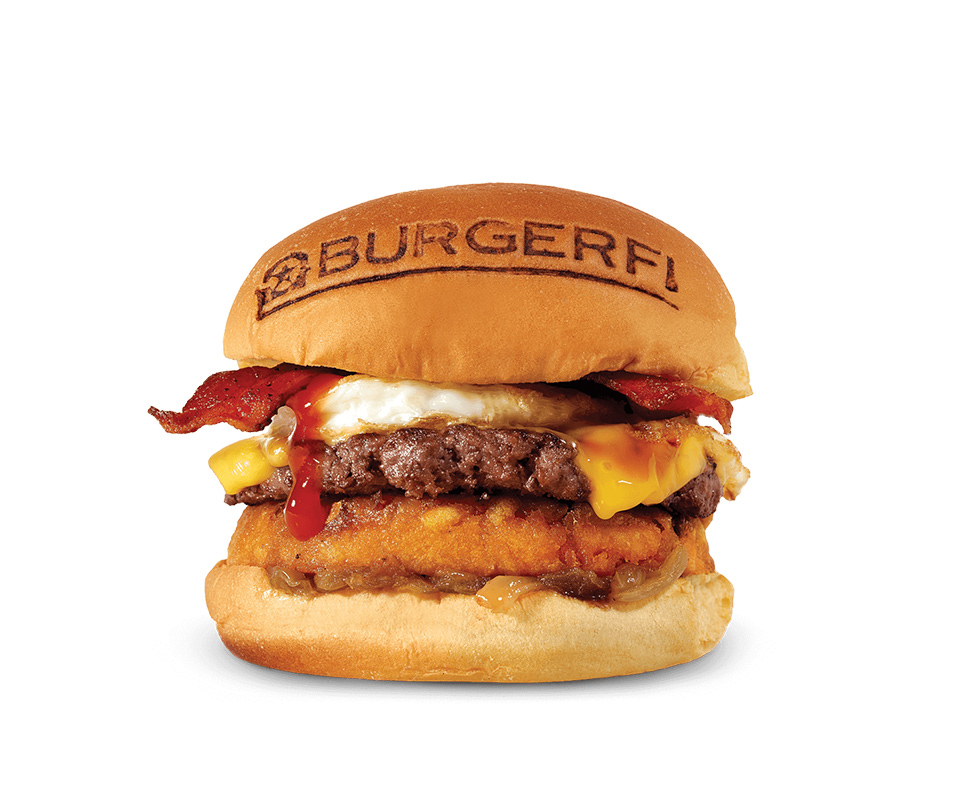 Breakfast All Day Burger
Natural Angus Beef, Bacon, American Cheese, Maple Syrup, Fried Egg, Hash Brown, Grilled Onions, Ketchup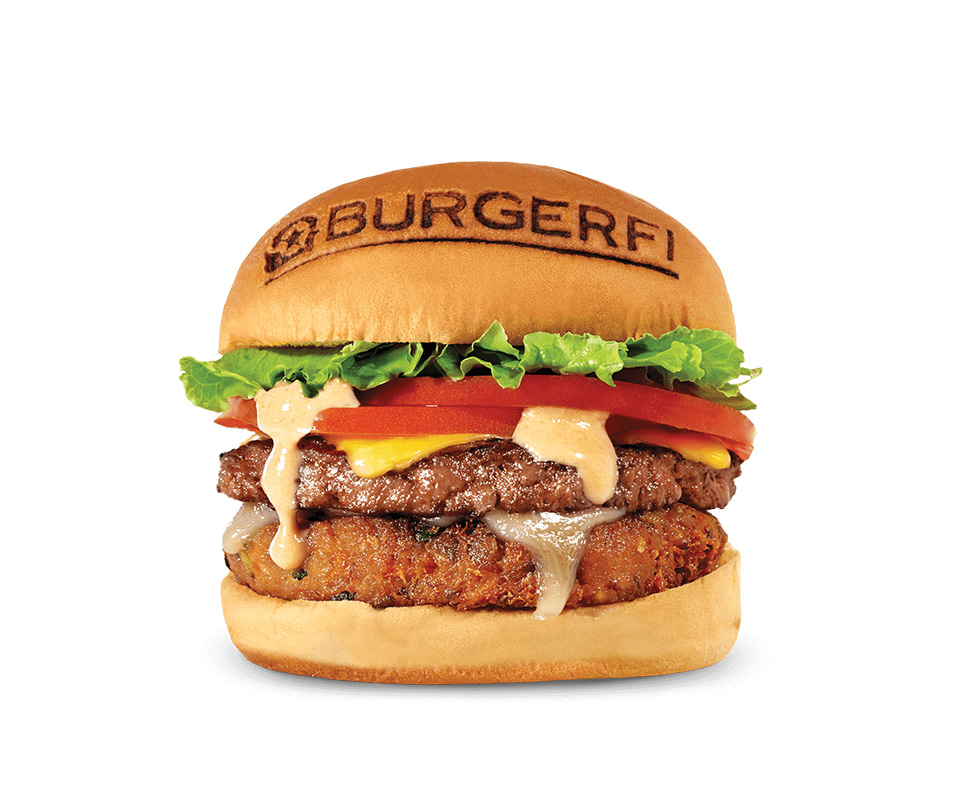 Conflicted Burger
Natural Angus Beef, Veggie Burger, American Cheese, White Cheddar, Lettuce, Tomato, BurgerFi Sauce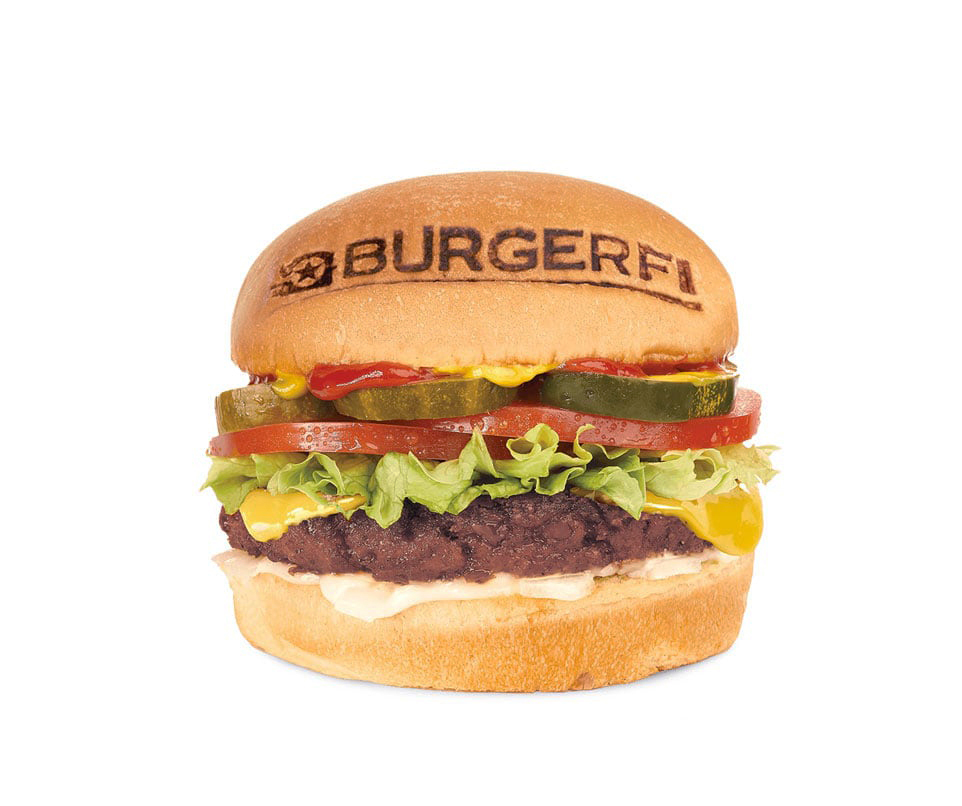 Beyond Burger
100% Plant-Based Beyond Burger® From Beyond Meat®, American Cheese, Ketchup, Mustard, Mayonnaise, Lettuce, Tomato, Pickles, Onions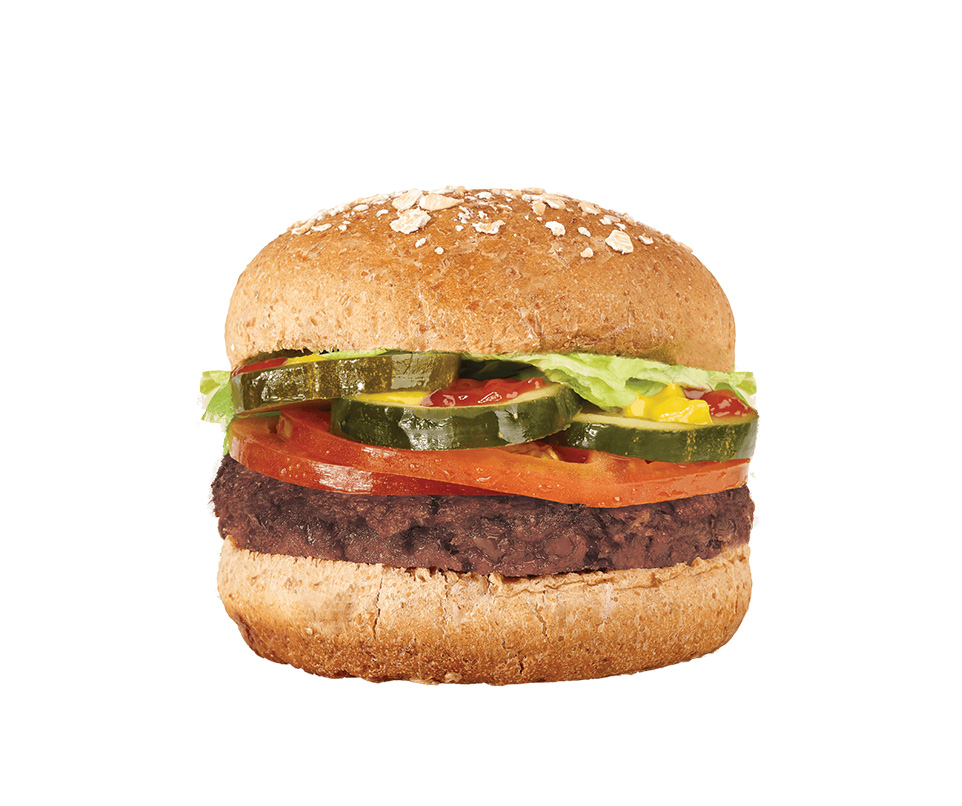 Vegan Beyond Burger
100% Plant-Based Beyond Burger® From Beyond Meat®, Ketchup, Mustard, Lettuce, Tomato, Pickles, Onions, on a Vegan Multigrain Bun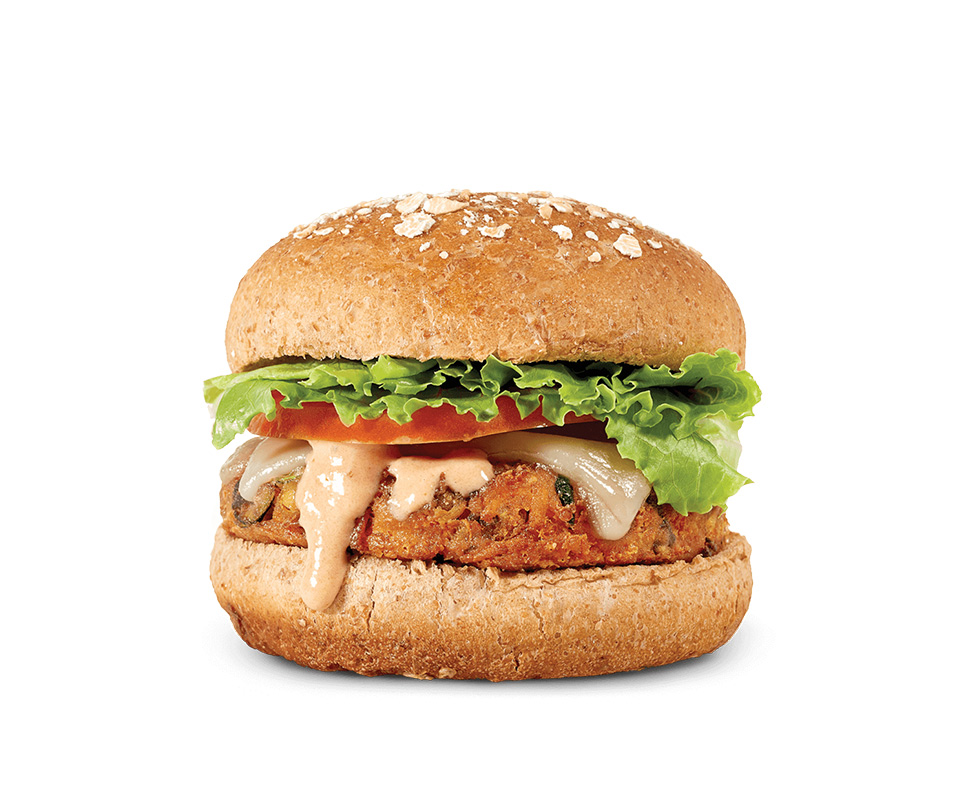 VegeFi Burger
Crispy Quinoa + Fresh-Cut Veggie Burger, White Cheddar, Lettuce, Tomato, BurgerFi Sauce on a Vegan Multigrain Bun or Green Style
*VegeFi patty contains cheese and is cooked in peanut oil
Chicken + Hot Dogs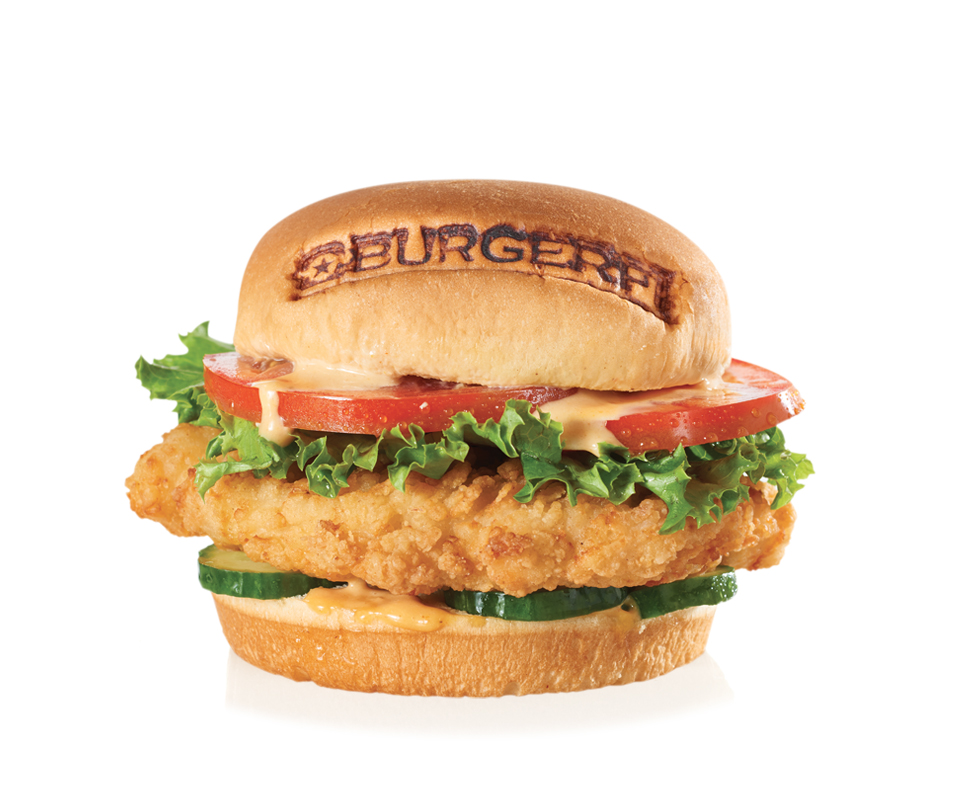 Fi'ed Chicken Sandwich
All-Natural, Cage-Free Chicken Breast from Springer Mountain Farms, Organic Honey Mustard BBQ Sauce, Pickle Chips, Lettuce, Tomato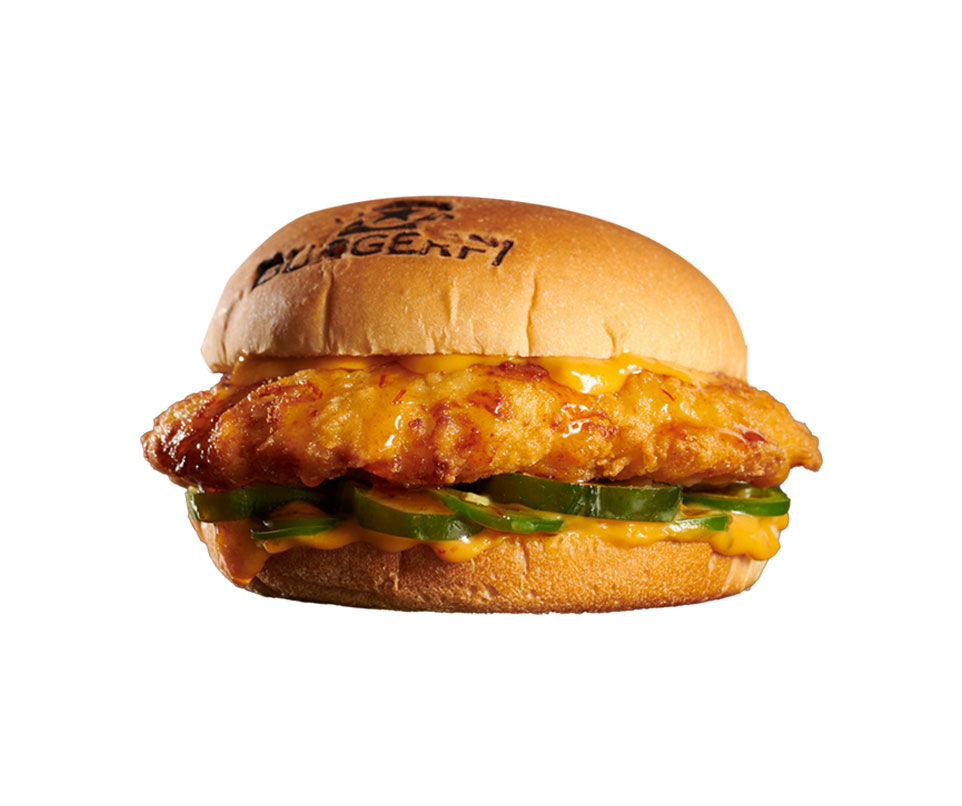 Spicy Fi'ed Chicken Sandwich
All-Natural, Cage-Free Chicken Breast from Springer Mountain Farms, Homemade Hot Pickles, Fresh Jalapeños, Ghost Pepper Honey, Spicy Mayo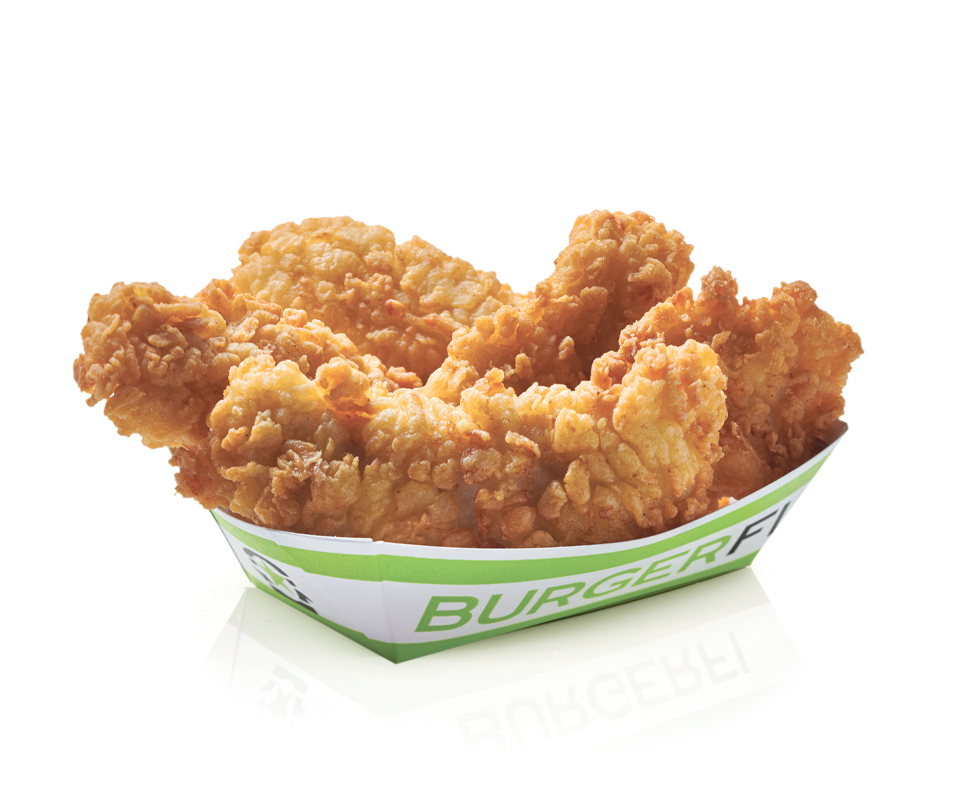 Fi'ed Chicken Tenders
All-Natural, Cage-Free Chicken Breast Tenders Served with Your Choice of Dipping Sauce: BurgerFi Sauce, Bacon Jalapeño Ranch, Honey Mustard BBQ, Memphis Sweet BBQ or Garlic Aioli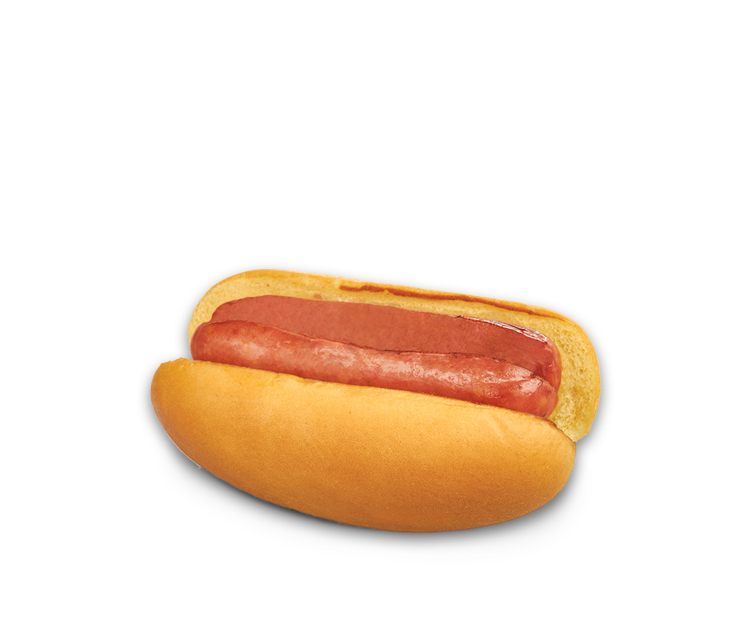 American Wagyu Beef Hot Dog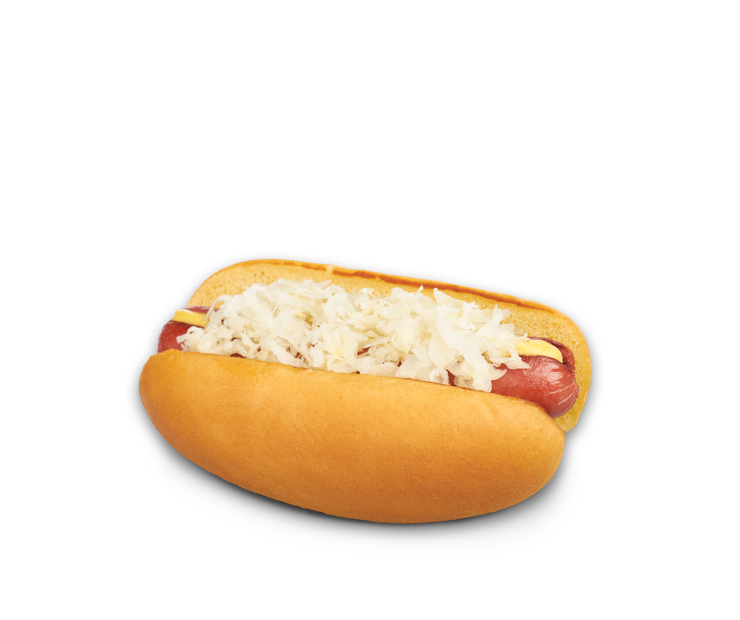 New York Style Dog
American Wagyu Beef Hot Dog, Kraut, Mustard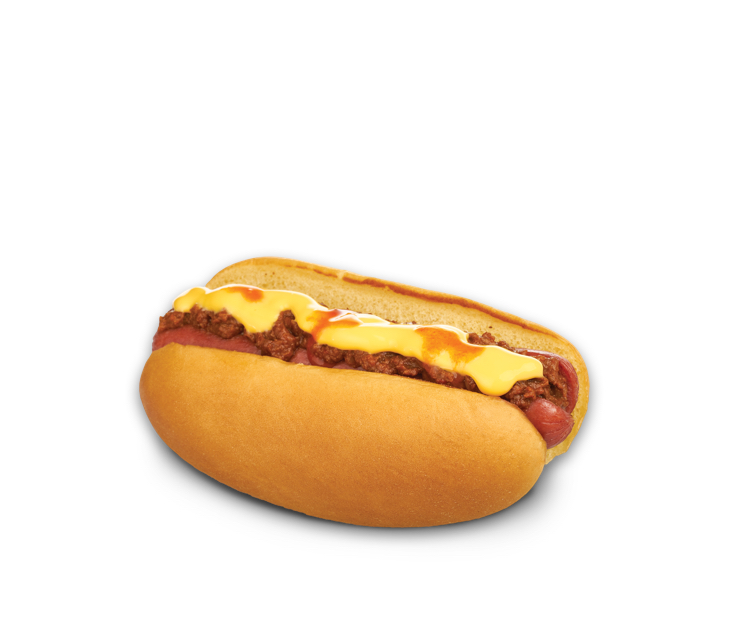 Texas Style Dog
American Wagyu Beef Hot Dog, Chili, Cheese, Hot Sauce 
Fries + Onion Rings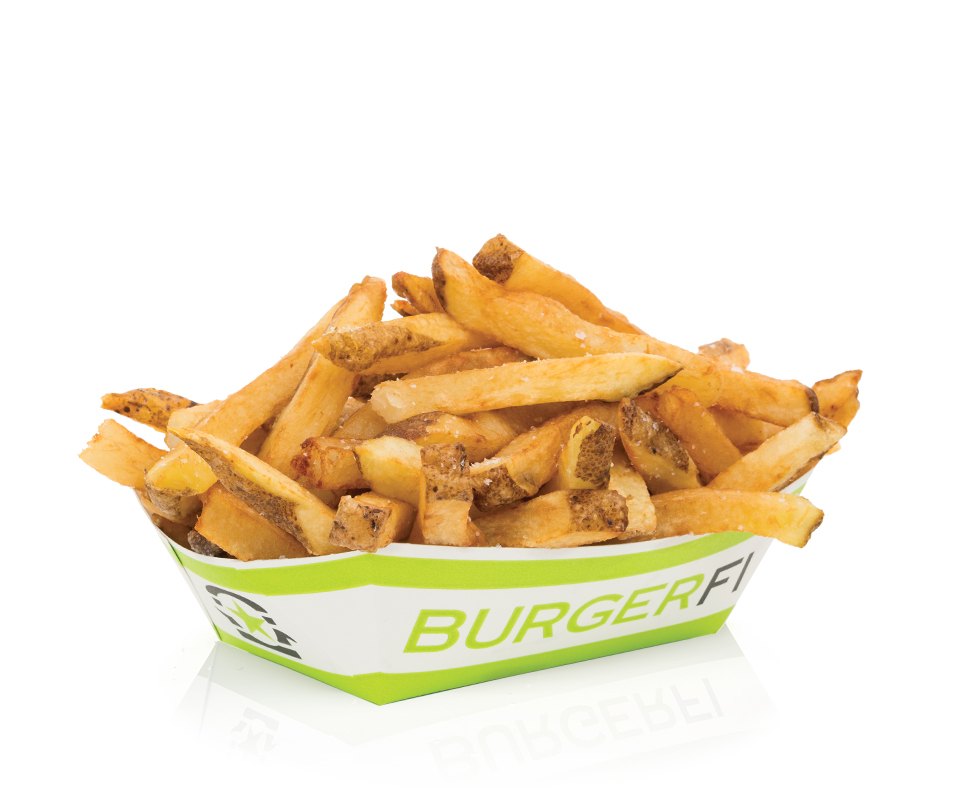 Fresh-Cut Fries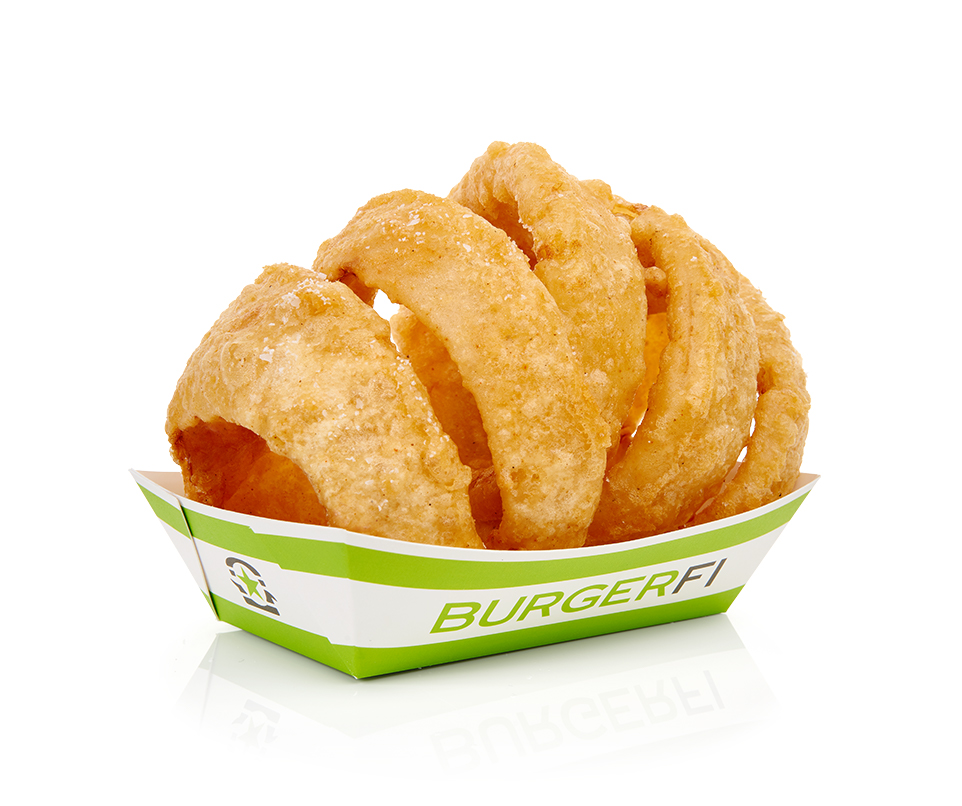 Onion Rings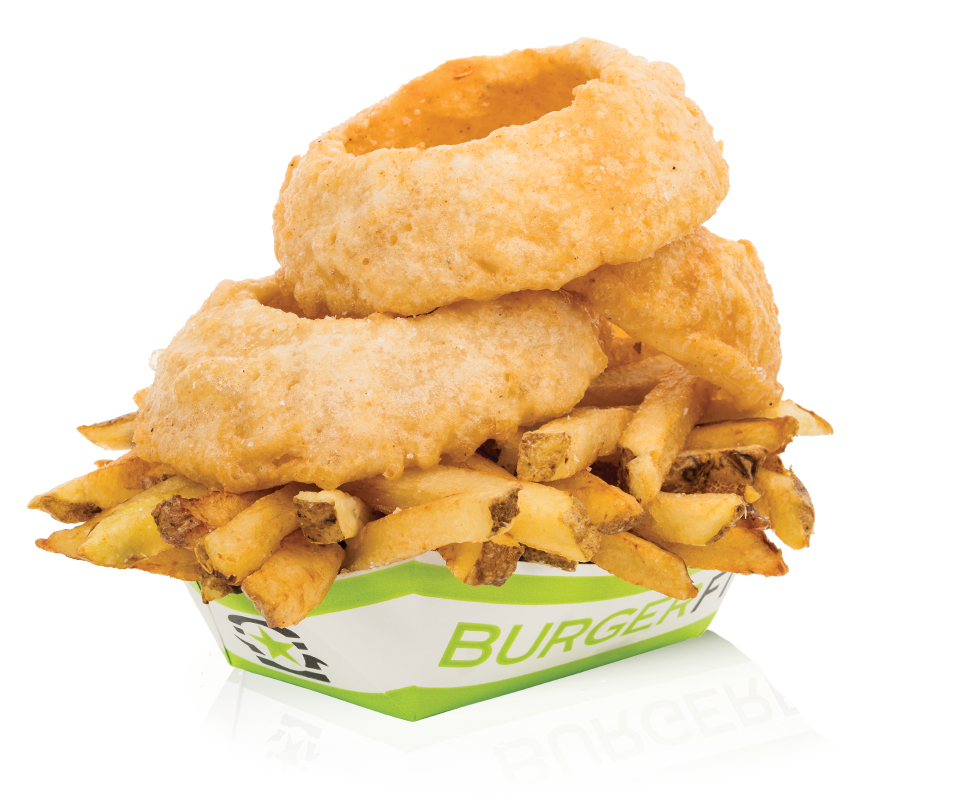 Cry + Fry
Fresh-Cut Fries, Double Battered Onion Rings
Shakes + Frozen Custard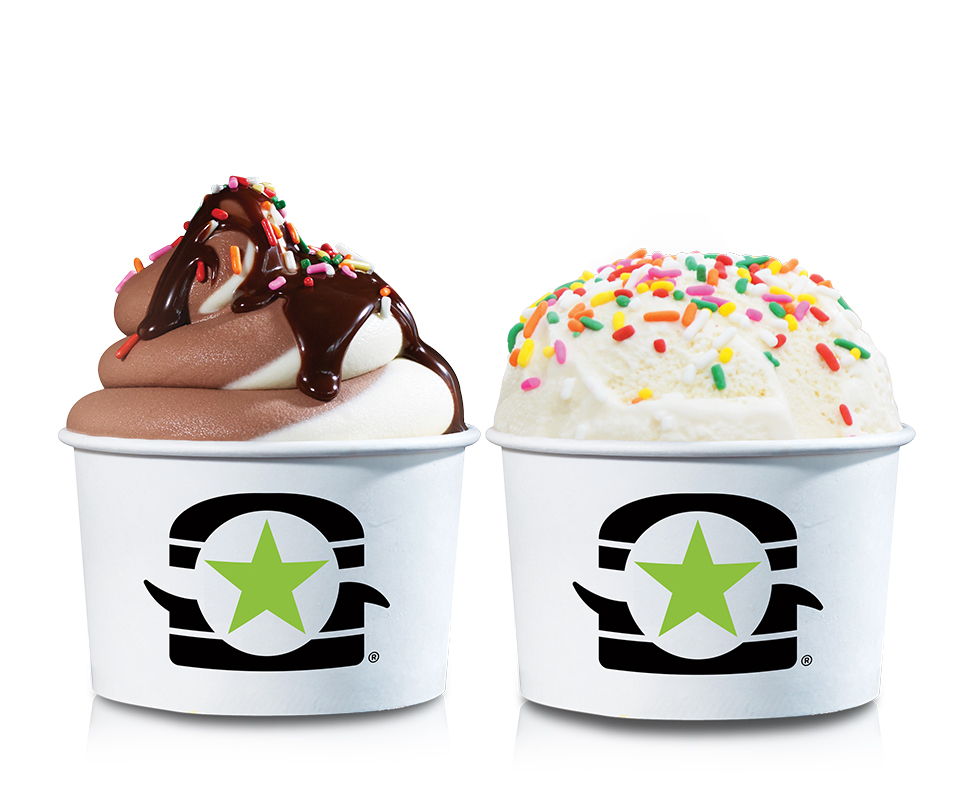 Custard Cups
Small | Regular
Vanilla, Chocolate or Swirl Custard + Your Choice of Toppings
* Custard Style varies by location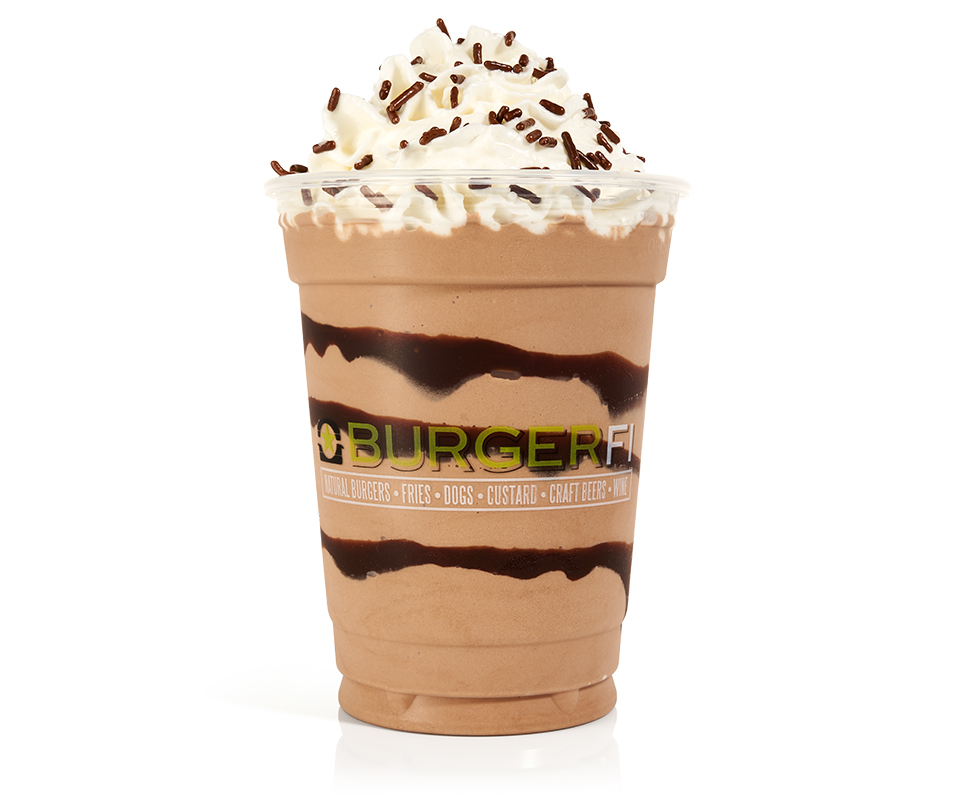 Shakes
Red Velvet, Vanilla, Chocolate, Black + White, Strawberry, Oreo, Coffee Mocha, Banana Churro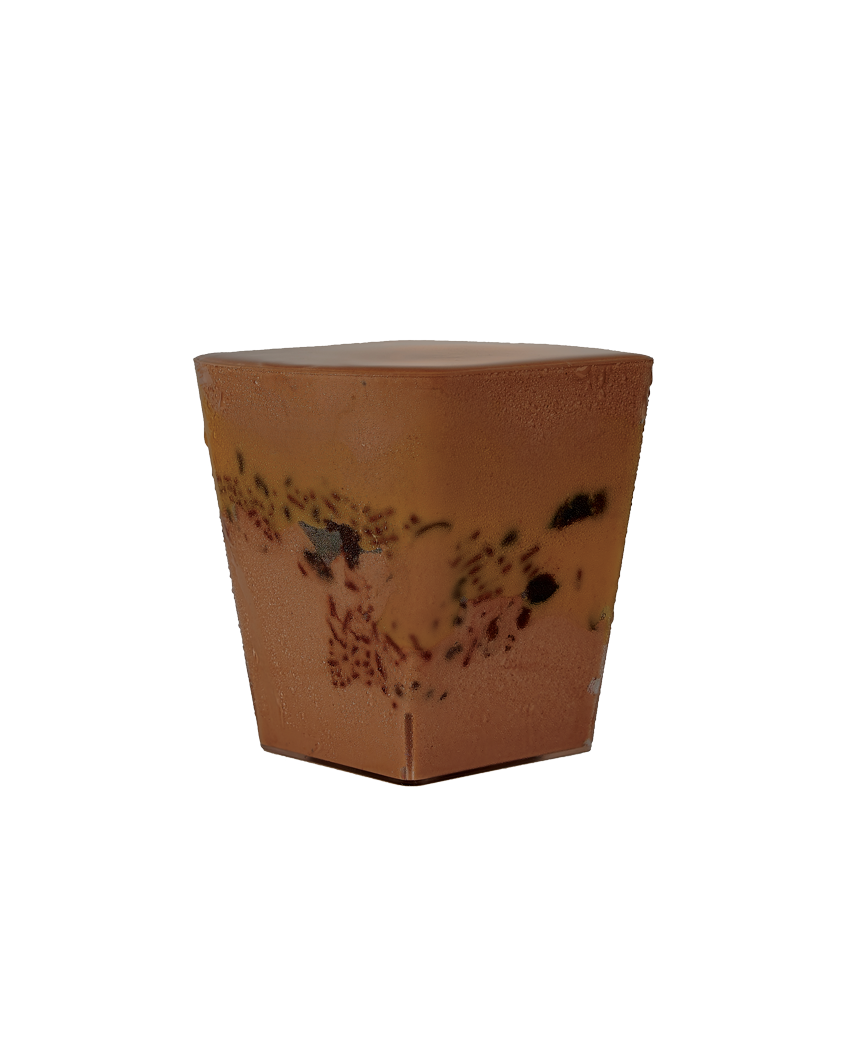 Concretes
Red Velvet, Cookies + Cream, Caramel Fudge Bar, Key Lime *Concretes available at select locations
Kids Meals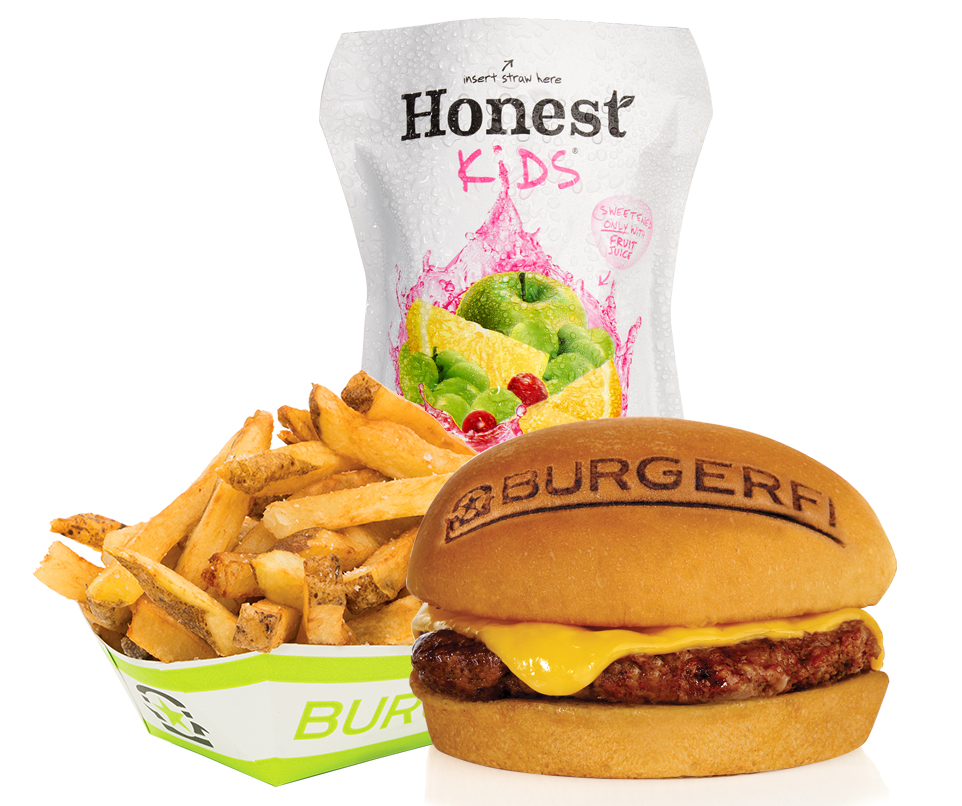 Choice of Entree, Side + Drink
Kids Entree:
Single Cheeseburger | Single Burger
Hot Dog | Grilled Cheese | Fi'ed Chicken Tenders
Kids Sides:
Natural Snack | Junior Fry
Kids Drink:
 Natural Juice | Freestyle Beverage
Sauces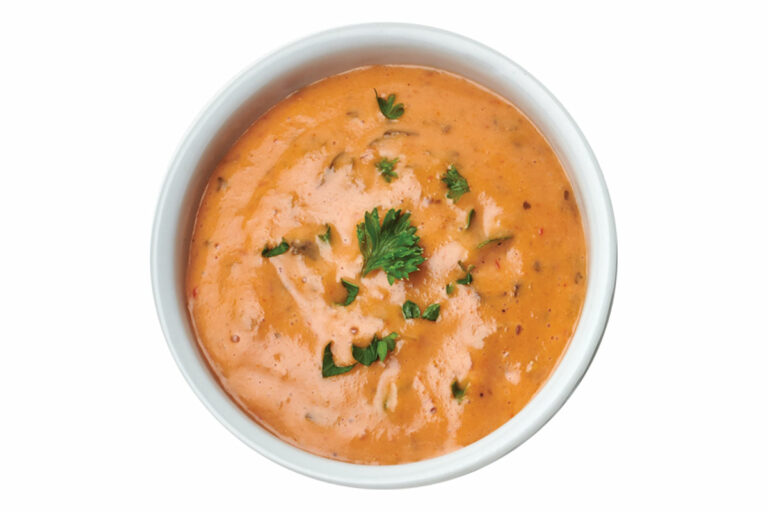 BurgerFi Sauce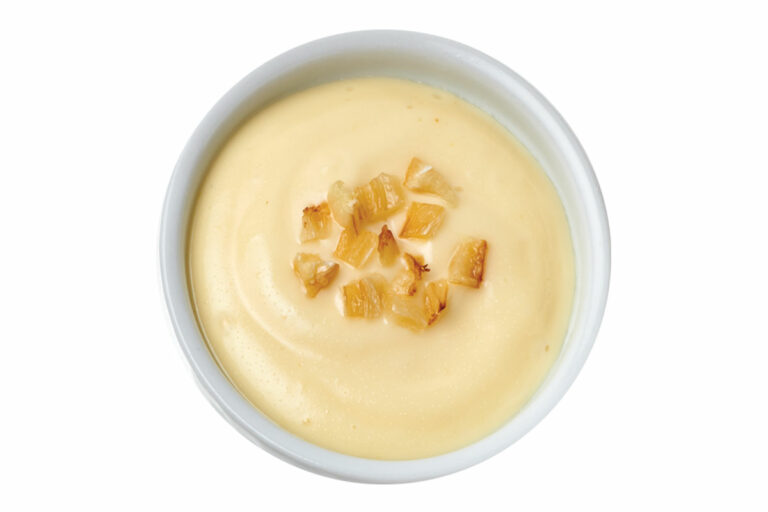 Garlic Aioli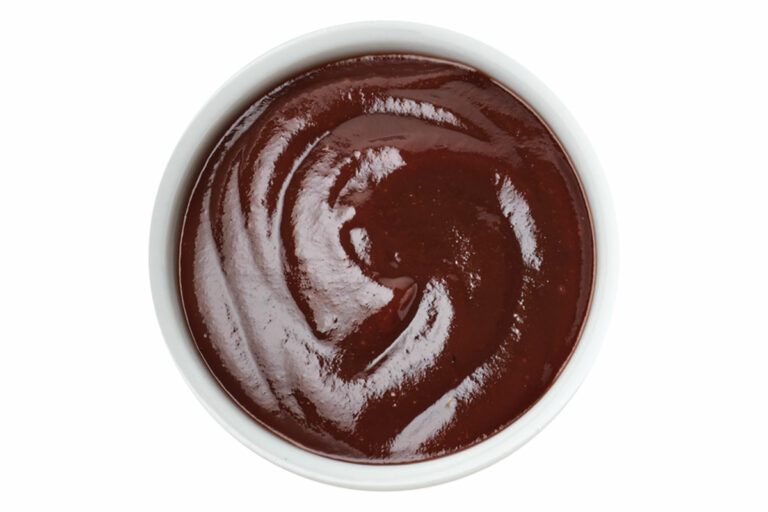 Memphis Sweet BBQ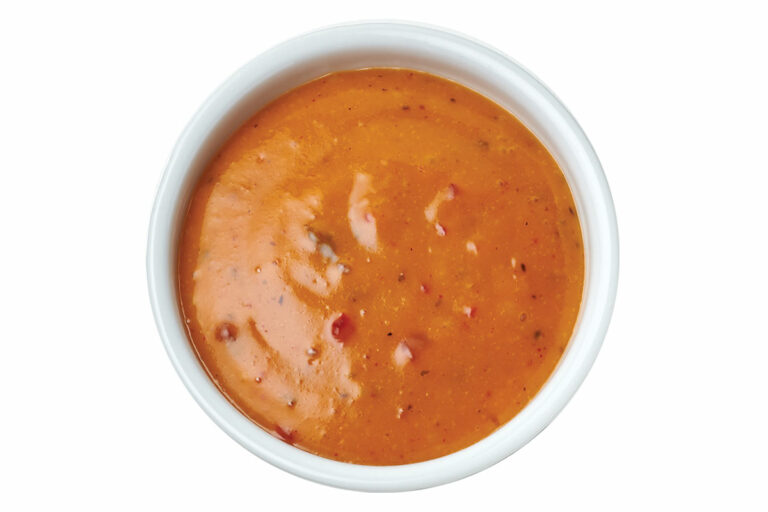 Honey Mustard BBQ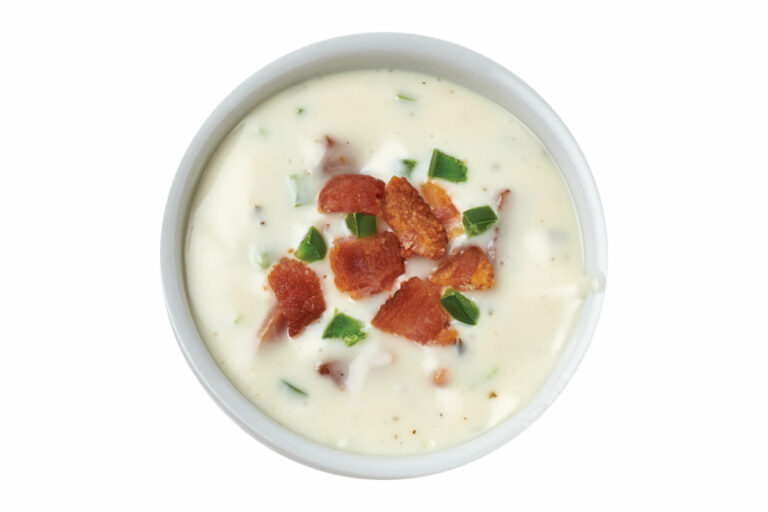 Bacon Jalapeño Ranch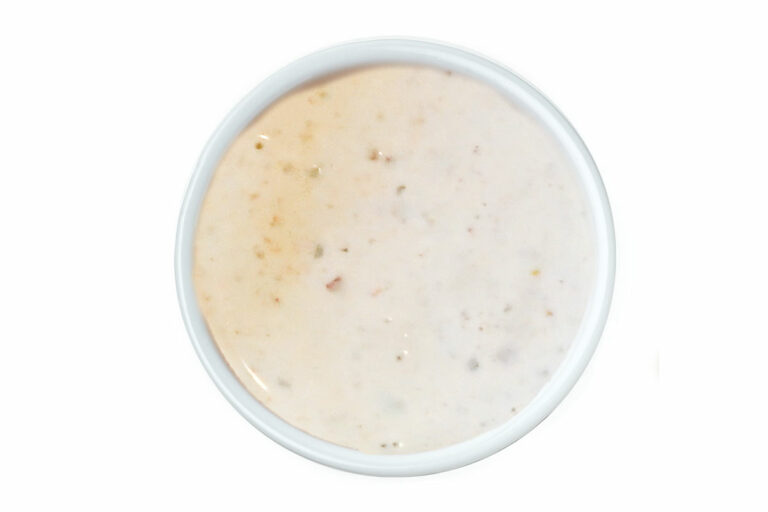 Truffle Aioli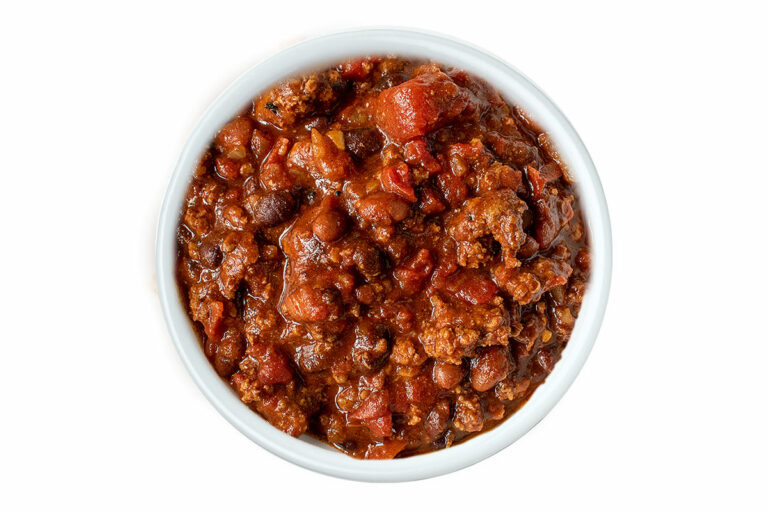 Chili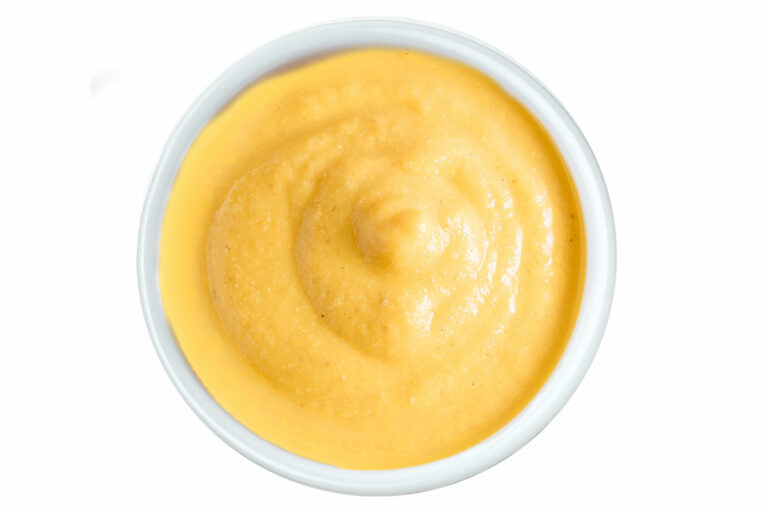 Cheese Sauce
Spicy Mayo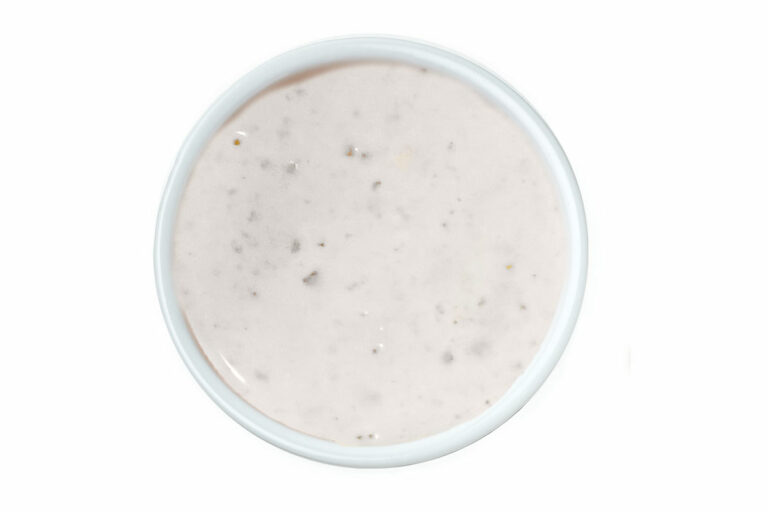 Ranch
Allergen Information & Peanut Oil Warning
BurgerFi restaurants use a highly-refined peanut oil it in its cooking process. While the FDA exempts this type of oil from being labeled as an allergen, we cannot assure its safety to those who are allergic to peanuts. Please check with your doctor before consuming peanut oil of any kind. Some BurgerFi restaurants may use cottonseed oil instead of peanut oil. Check with your cashier before ordering if you have any allergies. If you have a food allergy, please click here to view a PDF of our Allergen Guide to refer to our allergen information prior to ordering. Peanuts, nuts and other food allergens may be present at BURGERFI.
Nutritional Information