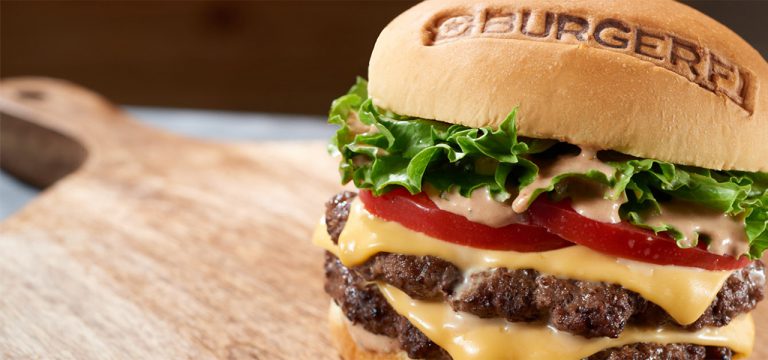 RedeFining the Way the World Eats Burgers
BurgerFi is committed to providing the best burger experience.  That's why we serve chef-created, fresh food in an eco-friendly environment. We use 100% natural American Angus Beef with no steroids, antibiotics, or growth hormones. We also serve premium Wagyu Beef, cage-free Chicken, award-winning VegeFi® Burger, Beyond Meat Burger, and more! Don't forget to try our made-to-order sides, like Fresh-Cut Fries and Beer-Battered Onion Rings or our delicious Frozen Custard Desserts.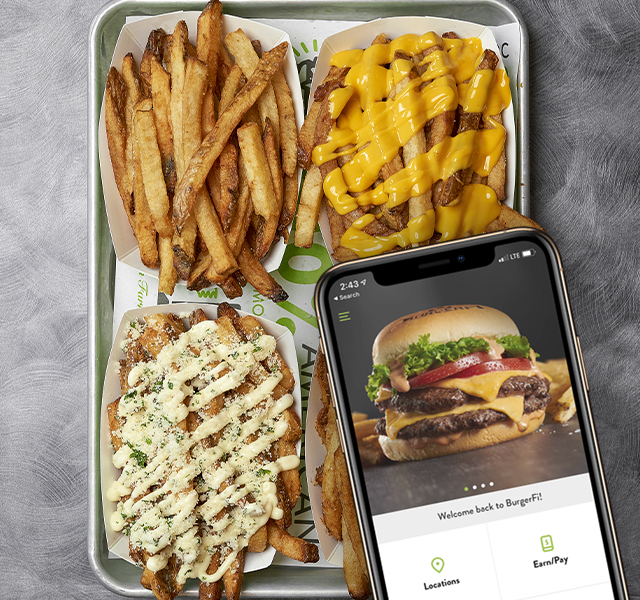 Want Free Fries?
Join the BurgerFi Rewards program today. Enjoy FREE Fresh-Cut Fries* on your first visit and a FREE Frozen Custard Shake on your birthday! Plus, earn $10 for every $100 you spend.
*Only new app members can redeem (1) free order of Regular Fresh-Cut Fries on their first visit. Cannot be combined with any other offer or special. No substitutions.
Learn More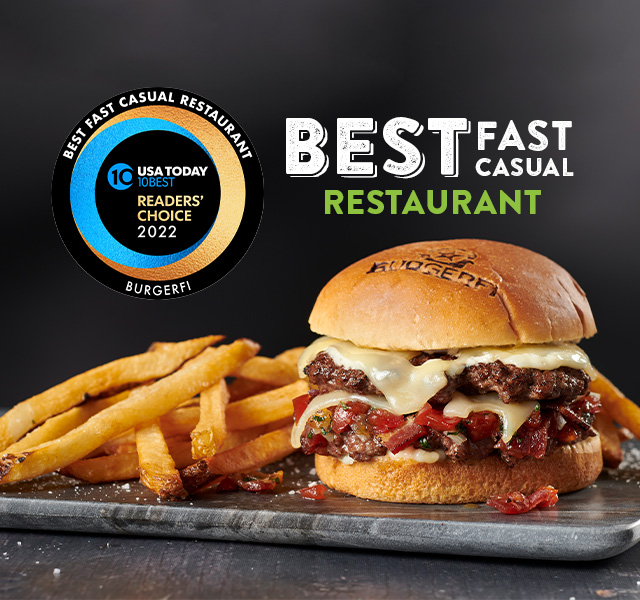 We've Done it Again!
We're thrilled to announce that for the second year in a row, BurgerFi has been awarded second in the "Best Fast Casual Restaurant" category, becoming the highest-ranked burger-related chain out of the nominees! Thank you to everyone who voted for us, we couldn't have done it without you!
Learn More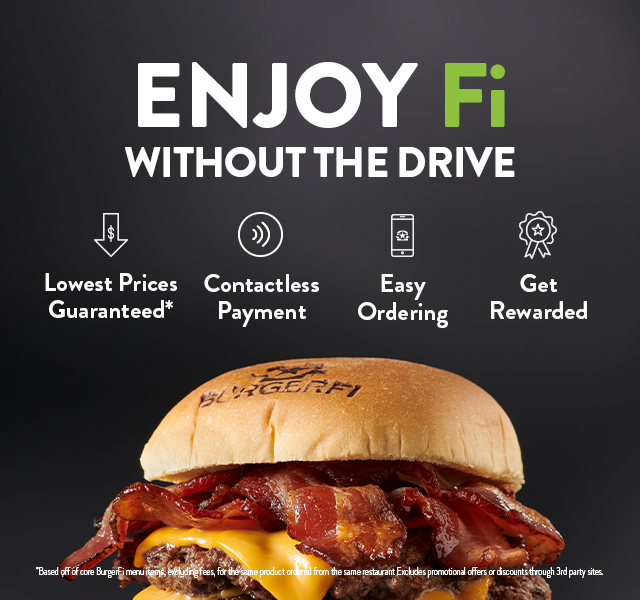 Get Your Favorites Delivered!
When you can't come to us, let us come to you! Delivery is now available through the BurgerFi App. Enjoy the lowest menu prices*, get rewarded for every order placed on the app, and more!
*Based off of core BurgerFi menu items, excluding fees, for the same product ordered from the same restaurant. Excludes promotional offers or discounts through 3rd party sites. Delivery available only at participating locations.
Order Now
Try our Fan Favorites
Place an Order Online
BurgerFi Cheeseburger

Beyond Burger

SWAG (Spicy Wagyu) Burger
Order Now
Now delivering! Find a location near you.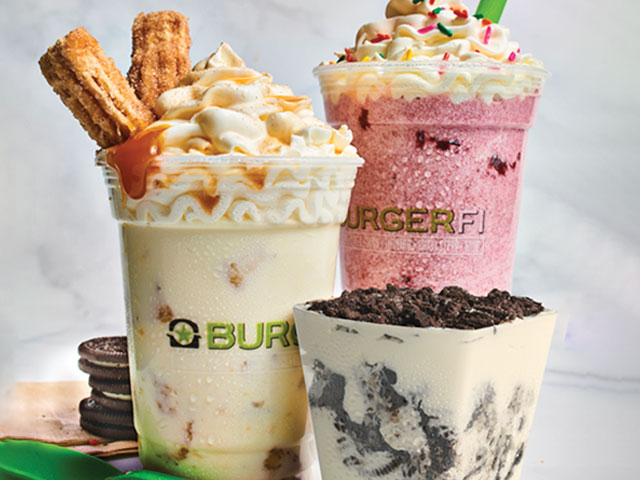 Email Club
Sign Up Now